EVENTS
When travel rhymes with art and music
At Phileas, music accompanies you from sunrise to sunset. On notes of piano or saxophone, appreciate the quality of each of the dishes proposed throughout your day.
Piano concert
Our wake-up calls with music
Wake up to a musical program with the performances of our artist Clem Rubato on vocals and piano at breakfast.
With the sweetness of her voice and her covers of popular music, you will appreciate your wake-up call.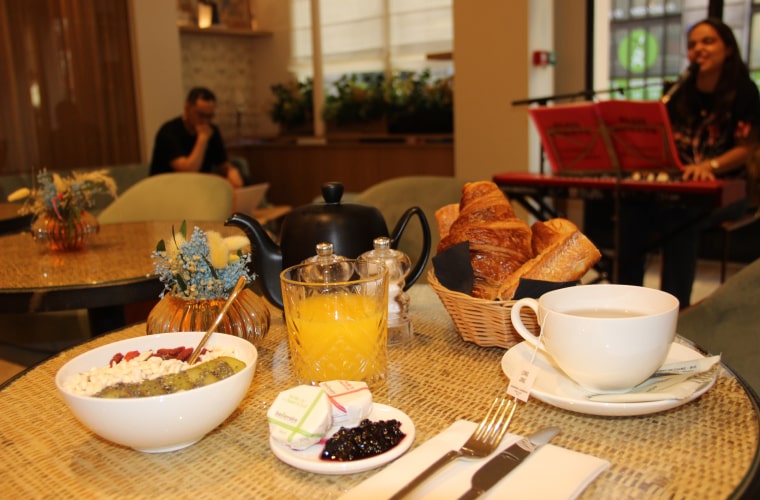 Saxophone concert
Our Feel & Jazz evenings
Come and dance in the footsteps of Phileas Fogg to the rhythm of our exclusive guest's saxophone. Monthly meeting in the heart of the 9th district, you can discover our signature cocktails, and share gourmet snacks according to the season.
Once a month, free admission upon reservation
THE MENU